Chicken salad is a classic, Southern dish. The creamy sauce with the chicken and the occasional crunch from onion or celery. Mhmm, it's delicious! We eat chicken salad really often at our house, especially whenever I've made meat stock! So I'm sharing my recipe with you today, let's get to it!
Meat Stock Leftovers
We are currently following the GAPS diet (you can read more about it here). One of the main components for our diet is consuming lots and lots of meat stock. Chicken salad is an excellent way to use up any leftover chicken meat from making the meat stock.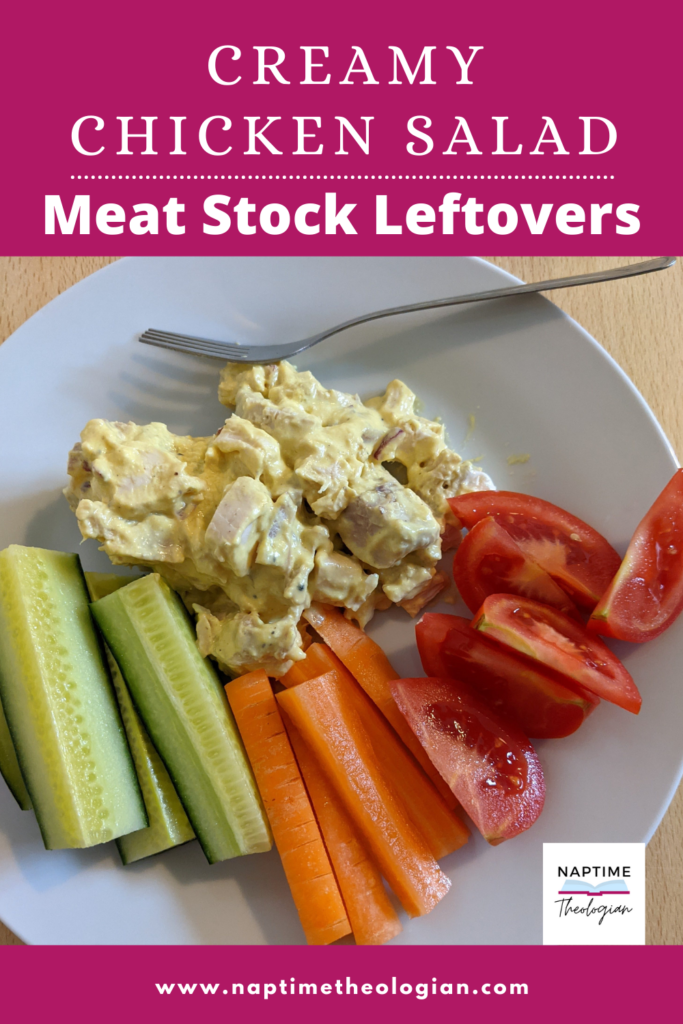 How to Make Chicken Salad
Ingredients:
½ cup plain yogurt
3 tablespoons mustard
1 teaspoon apple cider vinegar
1 teaspoon honey
½ teaspoon fresh ground pepper
salt to taste
meat from whole chicken, diced
¼ red onion, chopped
2 celery stalks diced
Add the yogurt, mustard, vinegar, honey, pepper, and salt to a large bowl and mix. Add the rest of the ingredients and stir together. Do not over stir as the chicken can get soft and soggy. If you have time, let it sit in the fridge for a couple hours to let the flavors meld together.
Serve with bread, crackers, nuts, vegetables, stuffed into croissants, or on its own with sparkling water and sauerkraut. 
---
That's it! This is a VERY simple recipe and can really be done without measuring after you try it a few times. Let me know what you think when you give it a try!
More Recipes:
DIY Chicken Meat Stock

DIY Sauerkraut

Yogurt in the Instant Pot